Our core values guide our thinking and approach to sustainability. Managing our operations sustainably is not new to us; it has been the hallmark of our company since the very beginning.
Our company has grown significantly since 1882, and many things have changed in the process. What has not changed are our values. The Irving Way reflects what we stand for and represents our ongoing commitment to all of our key stakeholders, with a promise that we can be counted on.
THE "IRVING WAY" - OUR 8 CORE VALUES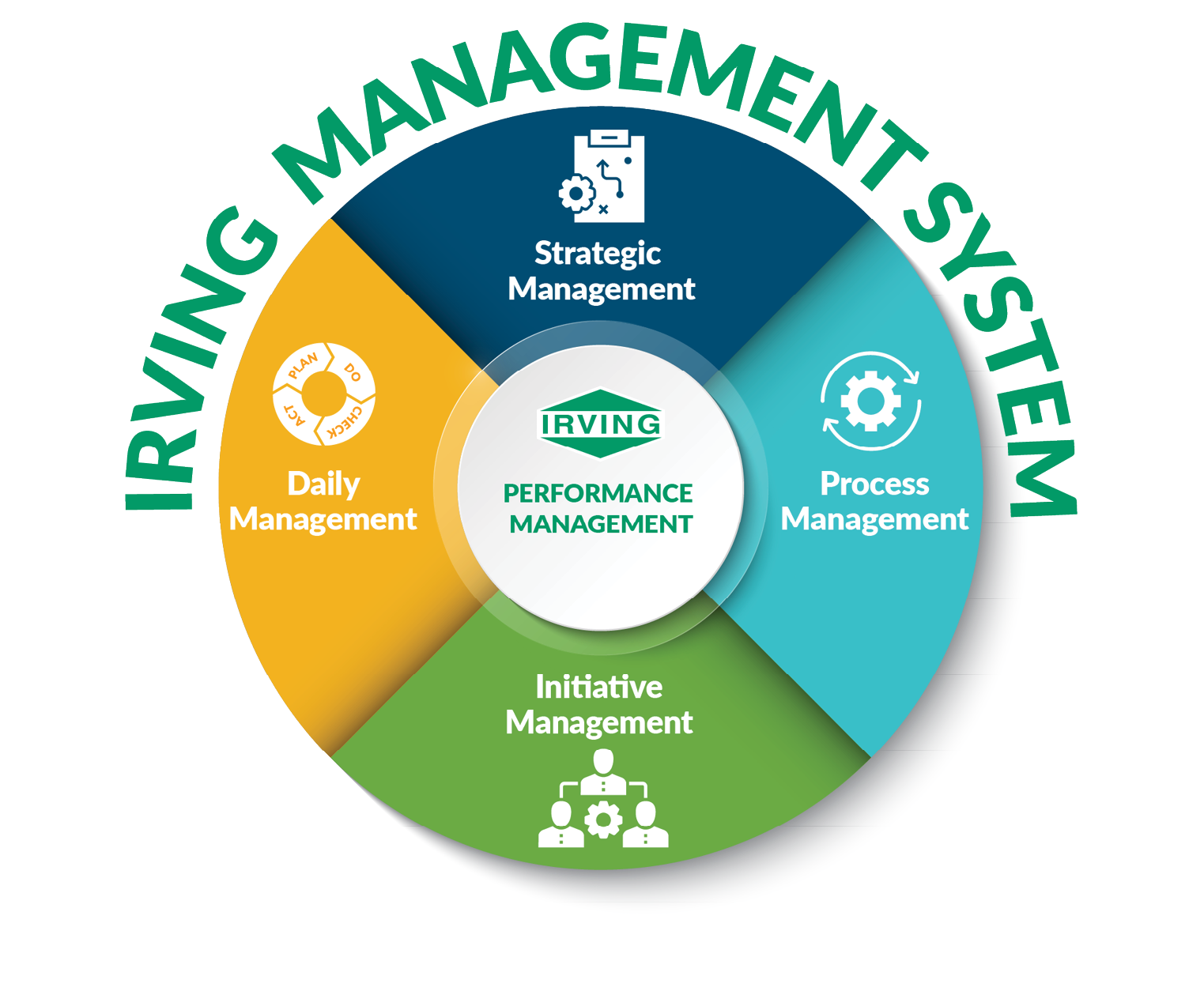 The Irving Management System is the structured business management approach we use to continuously conduct and improve our business, aligned with our core values.
The Way We Work has five management elements:
Strategic Management is systematically managing our strategy at the highest level including proper planning, executing, and validation of the strategy. We are focused on what it takes to compete and how we keep winning together!
Initiative Management is our commitment to improving our practices and processes through leading change principles – finding a better way, every day.
Process Management is how we organize our work as standard steps to achieve high quality results and continuously improve. We "measure what matters."
Daily Management is a commitment to plan as a team, execute, review results, and take necessary action daily. We keep our workplace highly organized with 5S (Sort, Set in Order, Shine, Standardize, Sustain).
Performance Management is the foundation for measuring behaviour-based performance results that are visible. It measures how well our team reaches results by following The Irving Way.