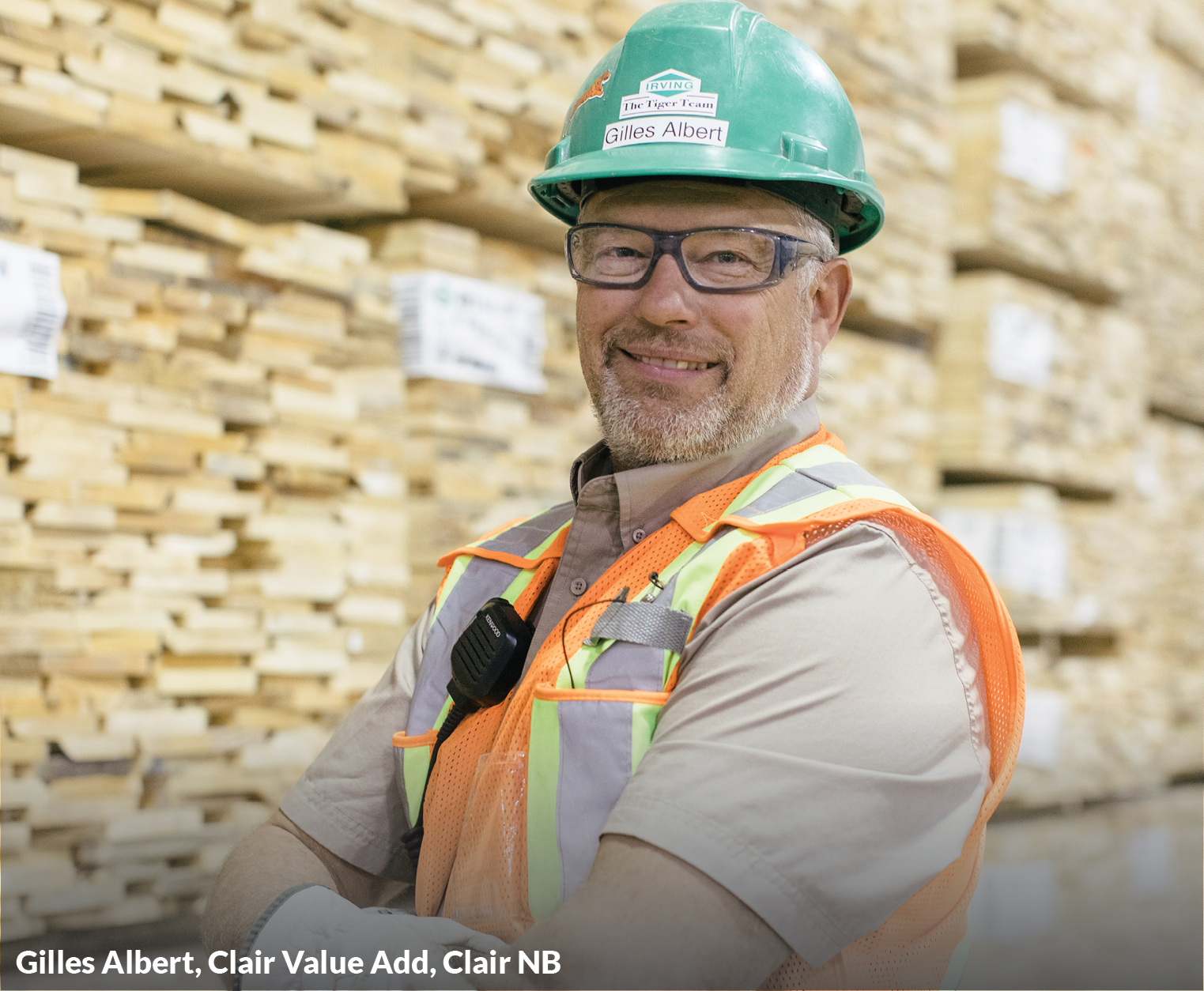 OUR VALUE CHAIN IS OUR STRENGTH
A vertically integrated forestry business adding value to serve our customers
For 140 years, J.D. Irving, Limited has been building and enhancing our reputation as a responsible steward of the forest and producer of quality forest products.
Vertical integration from seedling to consumer shelf is how we ensure we deliver the highest value to our customers. For our customers, this means confidence in the certainty of supply, on-time delivery and the highest quality product.
Vertical integration starts with the land tenure, wood supply, tree nurseries, silviculture (tree planting and tending), logging operations, sawmills, pulp, paper, pellets, packaging, and tissue mills. From there, we transport our products by road, rail, and sea through our affiliated transportation businesses.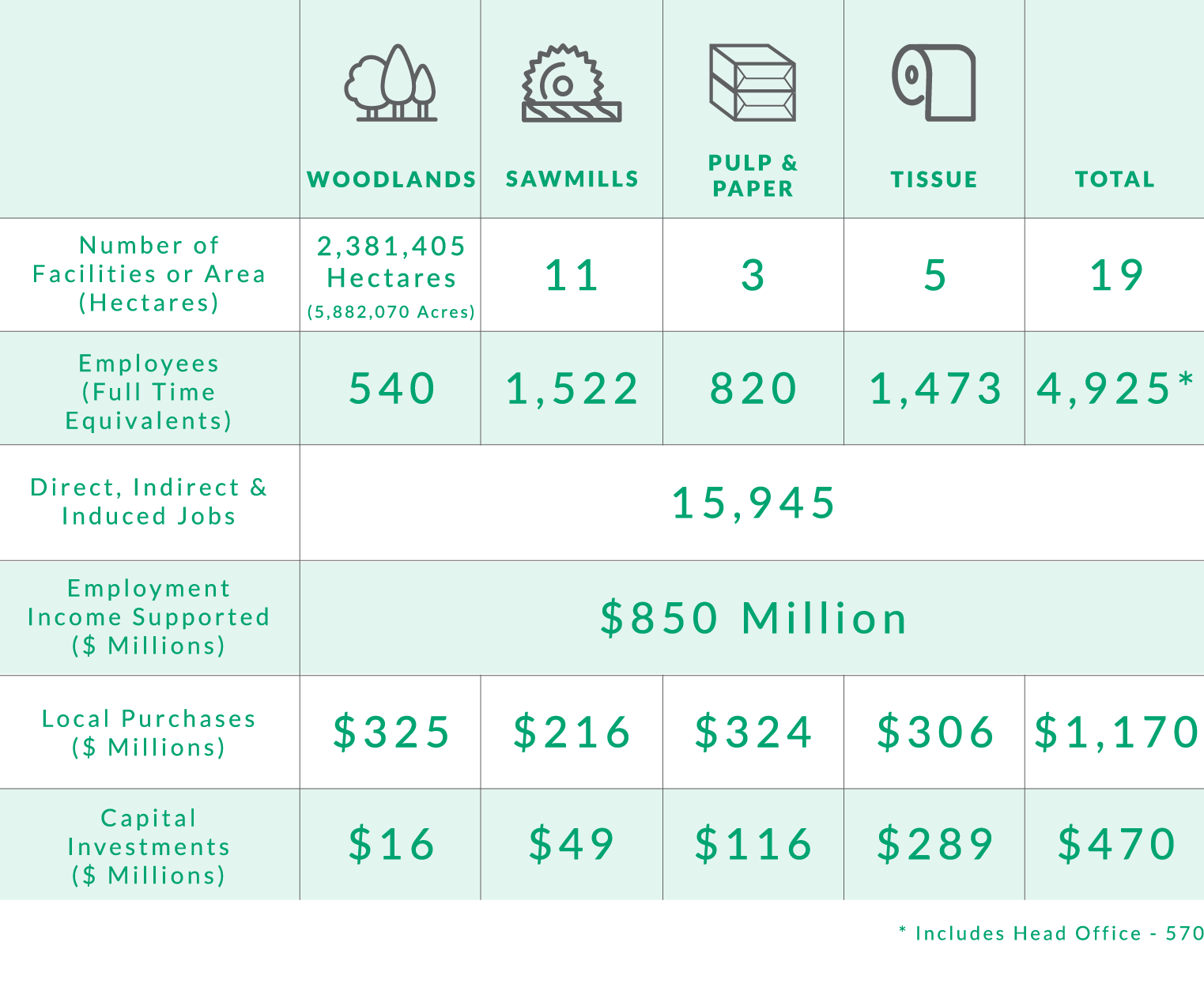 Our economic impact
Renewable forests offer the areas where we live and work both sustainable ecological and economic benefits. Managed forests provide for biodiversity, clean water, wildlife habitat along with a range of recreational and cultural activities. By fine-tuning a tree's journey from seedling to forest products we create direct value through manufacturing and provide significant indirect benefits from economic growth and investment in the regions and communities where we operate. We consistently strive to be more efficient and find ways to use 100 per cent of each tree, to achieve high quality products and no waste.
Our head office is in Saint John, New Brunswick with other corporate offices in Moncton, New Brunswick Canada. Our woodlands in the state of Maine and the provinces of New Brunswick and Nova Scotia provide the raw material for our strategically located, downstream manufacturing operations. With sawmills in Maine, New Brunswick, and Nova Scotia; pulp and paper mills in New Brunswick, and tissue mills in Ontario, New Brunswick, New York State, and Georgia, our world-class, modern facilities provide safe work environments for our 4,925 FTE employees and produce quality products enjoyed by our customers.