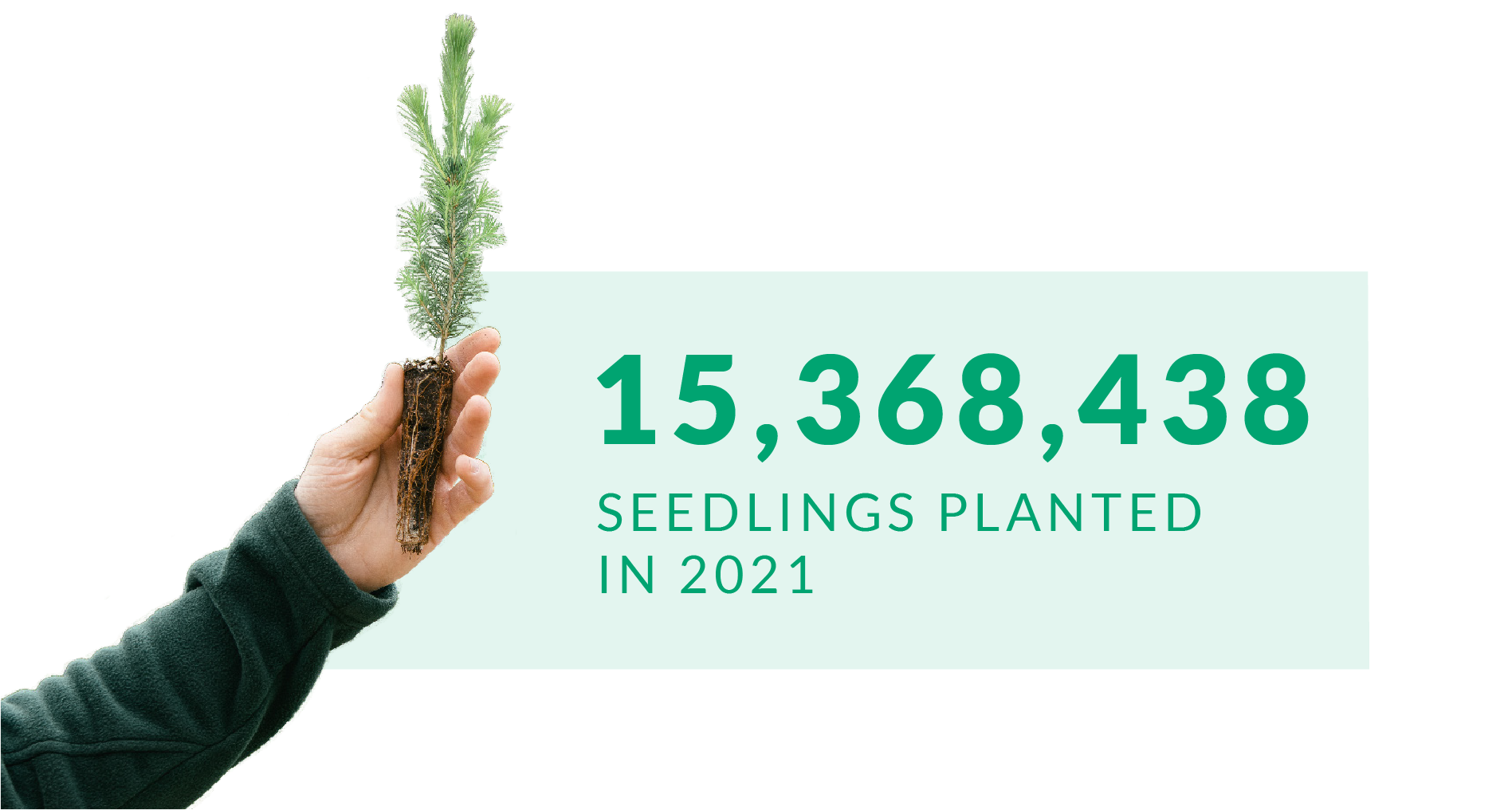 COMMITTED TO TREE PLANTING FOR MORE THAN 60 YEARS
Plant more trees - lots of them
Our commitment to tree planting is how we live up to our promise to grow more wood than we harvest. Since 1957, we have planted over a billion trees and we're still at it.
Planted forests grow four times more wood than naturally regenerated softwood forests. We plant about 25 per cent of harvested areas with six different species of native spruces and pines, allowing for abundant natural regeneration on the remaining 75 per cent of harvested lands. This ensures we maintain the mix of species naturally found in the forest.
Growing four times the volume on planted areas means four times more wood, more jobs and four times more carbon removed from the atmosphere. With intensive management on 25 per cent of the lands, we can harvest the wood we need on a smaller footprint, providing the opportunity for future business growth and/or more conservation areas to protect biodiversity on the remaining lands.
If you are going to invest in tree planting, we believe you need to invest in the best trees. We have invested in a world-class tree improvement program since the early 1980s and have our own nursery capacity to produce more than 24,000,000 seedlings annually.