At J.D. Irving, Limited, we apply a comprehensive approach to ethical business practices and integrity. We take a rigorous approach to governance and how we conduct ourselves, and we place the same level of expectations on our employees and suppliers to deliver on our shared value proposition. Responsibility for our governance and legal compliance is administered by our general counsel and legal department.
Every employee hired to work at our company must complete all specialized training required to meet their job function and comply with the following governance policies:
Our business code of conduct is comprehensive and covers a wide range of topics, including conflicts of interest, gifts and gratuities, insider and other trading, relationships with competitors, anti-corruption and bribes, confidentiality, information security, a respectful workplace, political activities, and Canadian antispam legislation.

ACTIONS TO IMPROVE TRANSPARENCY
Transparency is a key element to integrity and ethical behaviour. JDI is committed to sharing information with stakeholders. Following the mandate of the Steering Committee, the Supply Chain will continue to publish an ESG Report annually. We regularly meet with various stakeholder groups, provide open houses, tours and interactions with our staff. We continue to enhance our social media presence to share our performance with a wider audience. Our interactions with federal, provincial and state governments are in full compliance with rules regarding lobbying activity and are reported in the appropriate lobbyist registry.

TARGET – PUBLISH AN ESG REPORT ANNUALLY FOR THE JDI FOREST SUPPLY CHAIN.
BRAND AWARENESS IN THE DIGITAL AGE:
Social media is now an essential method to reach stakeholders, provide operational information and maintain and improve brand awareness and trust.
27,200 NEW FOLLOWERS IN 2021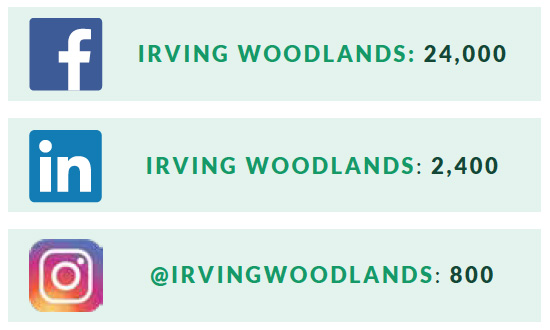 WHISTLEBLOWING AND GRIEVANCE SYSTEM
Consistent with our values, we encourage all employees who witness any unethical behaviours or harassment at work to report directly to our anonymous whistleblower program. Our JDI Tips Line, "See Something – Say Something", is staffed 24 hours a day, seven days a week by trained security officers from our in-house security monitoring centre. All anonymous tips are reviewed and actioned by an independent investigator. The JDI Tips Line is advertised throughout the organization on posters and through presentations by our security staff. Physical security of all buildings and assets is also managed by our professional internal security team including a team of investigators.