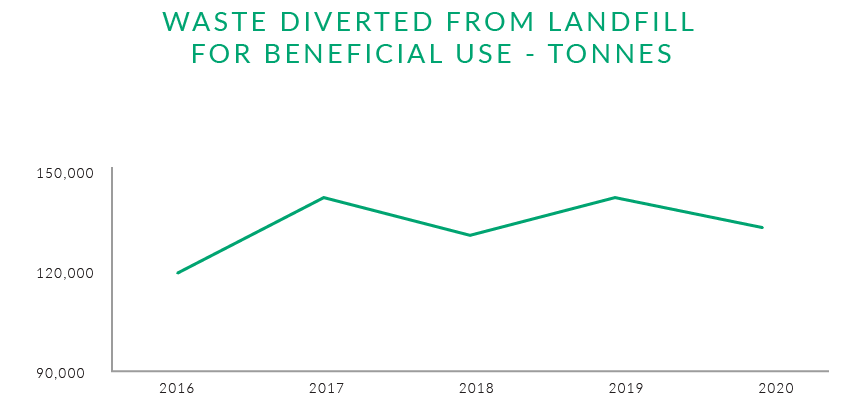 Maximizing value and reducing our impact on the environment
In addition to our goal to use 100 per cent of each tree and using mill by-products like bark, sawdust and shavings for green energy production, our manufacturing operations leverage innovation to reduce waste and increase value. Our sawmills and Irving Pulp & Paper (IPP) divert ash and lime from boilers to local farmers to enrich their fields. IPP is the only pulp mill in Canada to operate without a solid waste landfill. Lake Utopia Paper is the largest consumer of old corrugated containers (recycled cardboard) in Atlantic Canada and uses recycled cardboard as 30 per cent of the feedstock to produce new corrugated containers. The Toronto Tissue operations burn waste generated on-site for energy.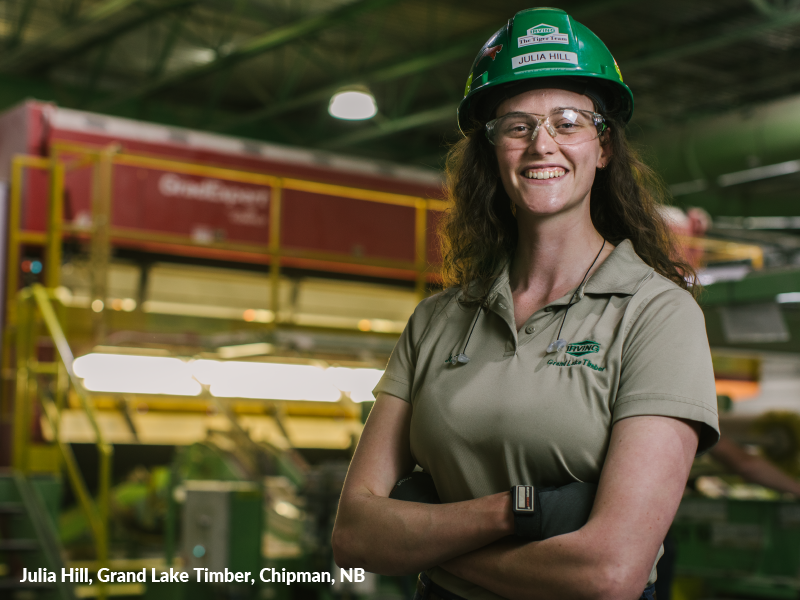 The sawmill team is very proud of the strategic investments in mill technology and implementation of the multi-mill optimizer leading to an 8 per cent improvement in log yield over the last five years.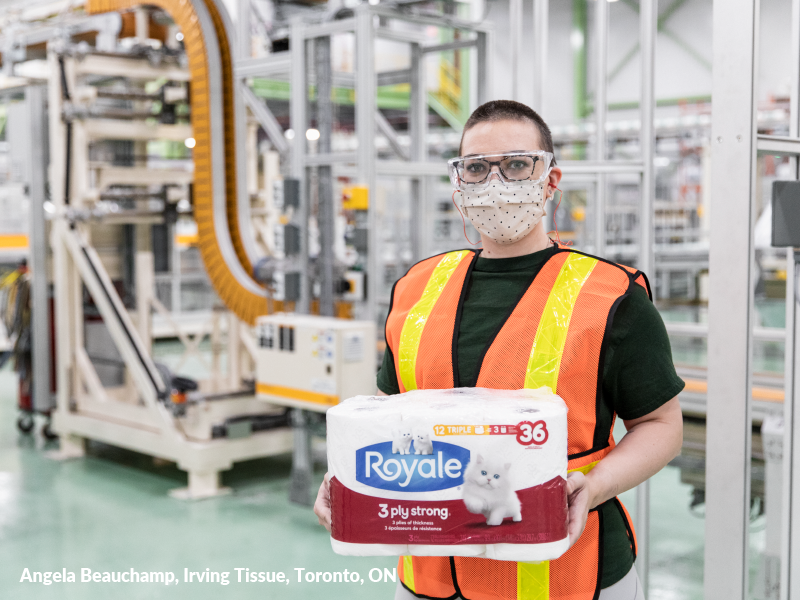 During the 2016-2020 goal period, Irving Tissue facilities diverted waste from landfills by nearly double the goal and achieved an 8.1 per cent reduction. The most significant improvement was
at the Toronto, Ontario plant where a waste-to-energy initiative enabled the site to divert all solid manufacturing waste to become the first Irving Tissue facility to achieve 'zero waste to landfill'.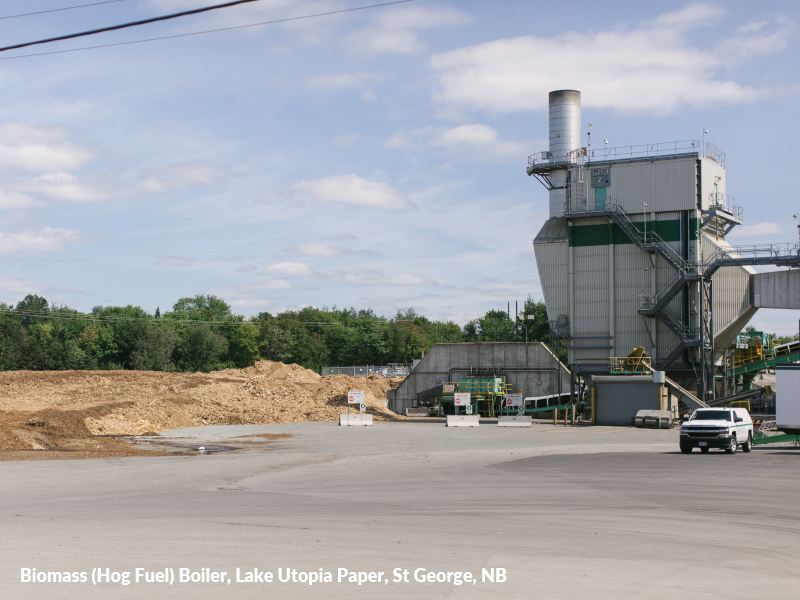 J.D. Irving, Limited's pulp and paper division produces no solid waste from its manufacturing process; it is the only pulp and paper company in North America that operates without a solid waste landfill. This means no solid waste from the manufacturing process (other than what would be considered household waste) is sent to the landfill. Process waste includes limestone, ash from our boilers, bio-sludge from wastewater treatment plants, and grits and dregs.