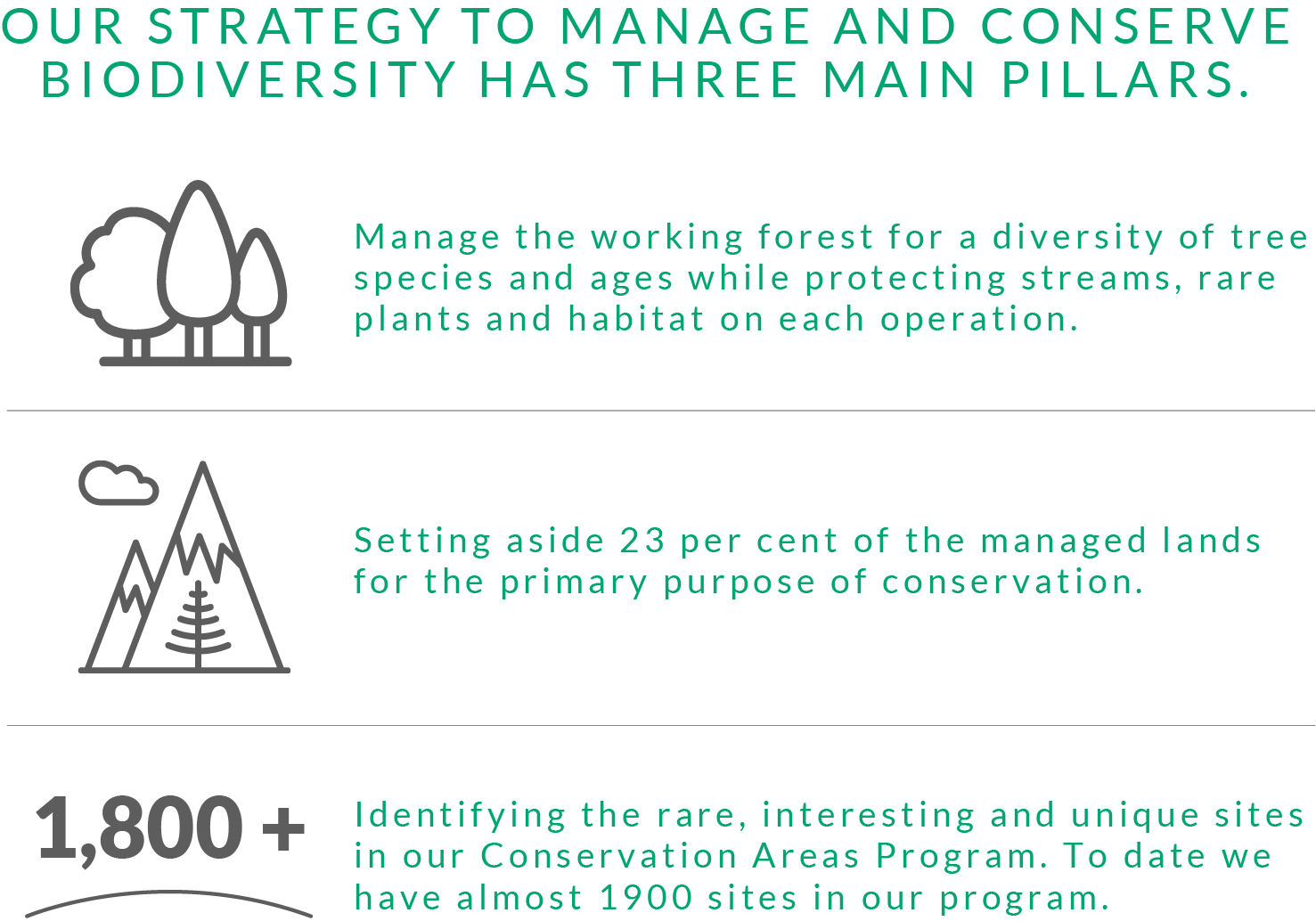 OUR COMMITMENT TO CONSERVATION AND BIODIVERSITY
Conserving natural wonders within a diverse landscape
The forest lands that we own and manage extend over the vast Acadian Forest – across a range of differing geology and climates. The result of past natural disturbances and forest harvesting, is a diverse forest landscape of various tree species and differing ages scattered throughout the region. With this comes stunning natural beauty, pristine waters and wetlands and a diversity of plants and animals.
These three pillars are tied together by working with expert researchers to help us better understand how fish, wildlife and plants are using the forest. With rigorous annual training, our staff and contractors are fully equipped to identify and protect areas of special concern.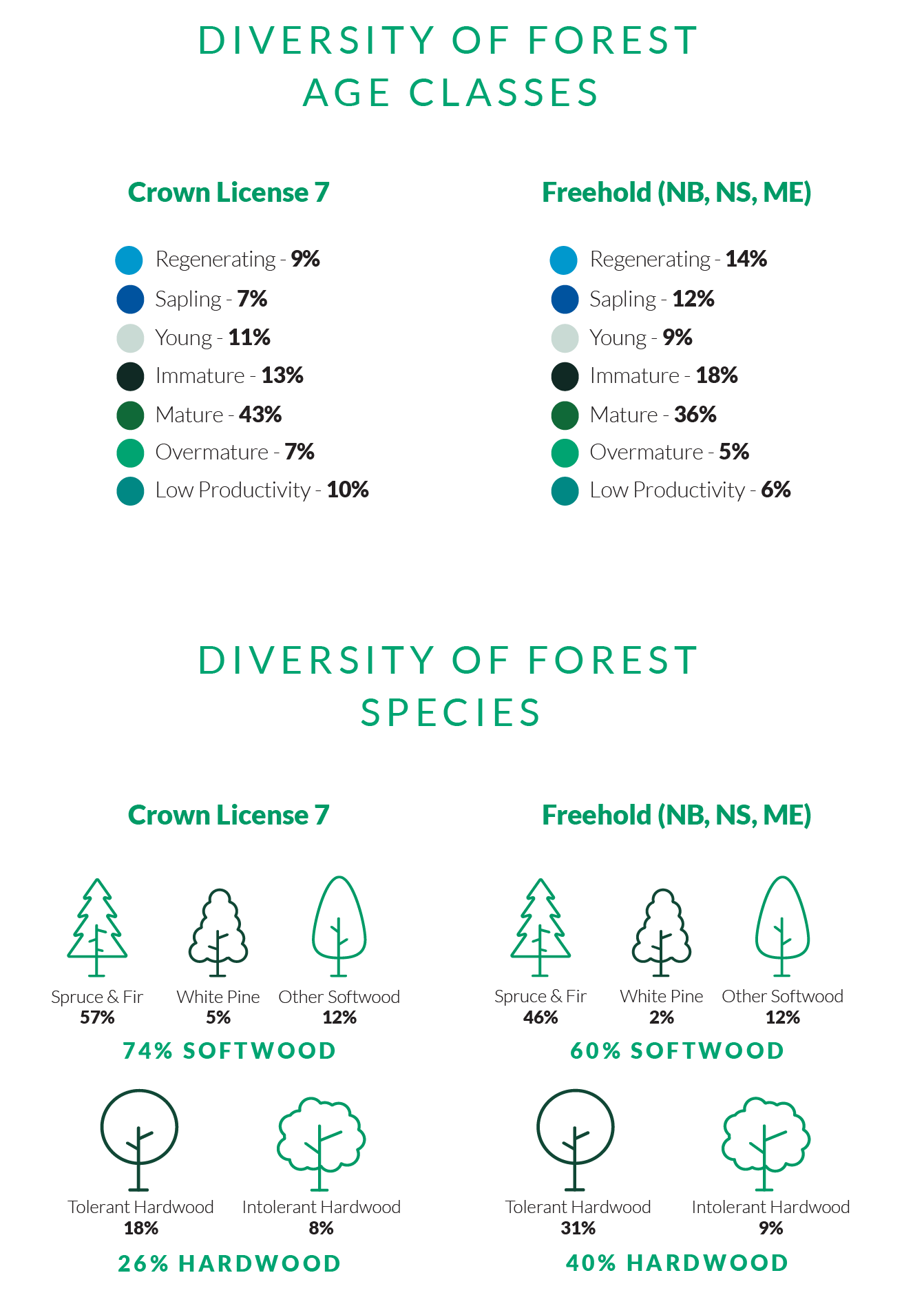 Biodiversity is conserved in the working forest. Diversity is maintained by managing different species and age groups using both even-aged (clear cut) and uneven-aged (selection cutting) harvesting techniques, while regenerating the forest both naturally and by planting a variety of species. This complex combination ensures diversity on the acre-by-acre basis and across the landscape at scale.
AWARD-WINNING CONSERVATION AREAS PROGRAM
Essential to this protection is our voluntary and award-winning Conservation Program. Each year, our field staff and contractors identify special, rare or unique sites in the forest to be added to the program, which currently protects almost 1,900 sites on over 81,000 hectares (200,000 acres).
For further information visit: jdirvingconservation.com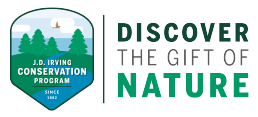 COMMITTED TO HEALTHY AND DIVERSE FORESTS FOR TODAY AND TOMORROW
We're proud to have been a founding partner to many wildlife and forestry research projects since 1992, collaborating with dozens of researchers and more than 100 graduate students.
We're currently partners in four research projects focused on deer, moose, songbirds and Atlantic Salmon.